My big sister is having a birthday today.
This One:
Isn't she Pretty?
She's a sister in a million, one of the best.
She's very talented,
with her violin and the computer (among other things)
Everybody depends on her because she doesn't let them down.
She's even willing to dress up, because her little sister asks her too: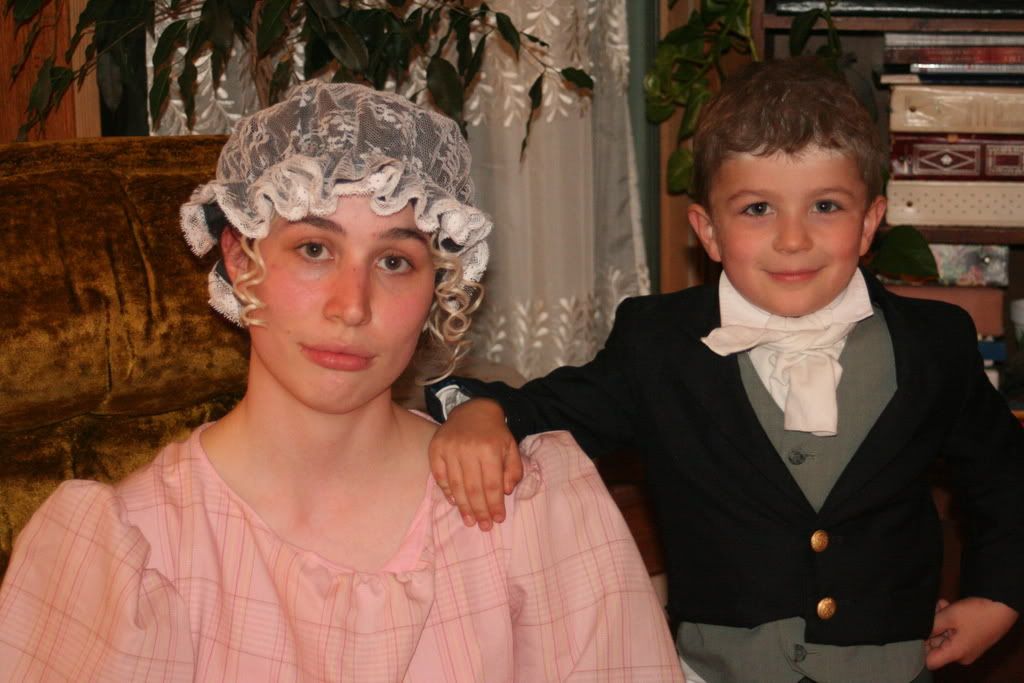 She helps us with our sewing, our computers, the internet,
especially in confusing places such as ebay :)
She laughs with us, and at us, and we laugh at her-all in all it's a good deal!
Love you!
And Happy Birthday, m'dear!