Lydia and I got to go to a play of Pride & Prejudice way out in Indiana last weekend. It was lots of fun! The play wasn't very close to the book, but I enjoyed it. The set and costumes were AMAZING! Apparently they have a costume designing class and they assign each student to a main character and that student does research and makes the costume to fit the actor/actress!

Here's some pictures: The play ones are VERY yellow. Flash photography wasn't allowed

Here's the stage. The center is the Bennet Home. Stage Right is Aunt Gardnier's house and stage left is Rosings Park.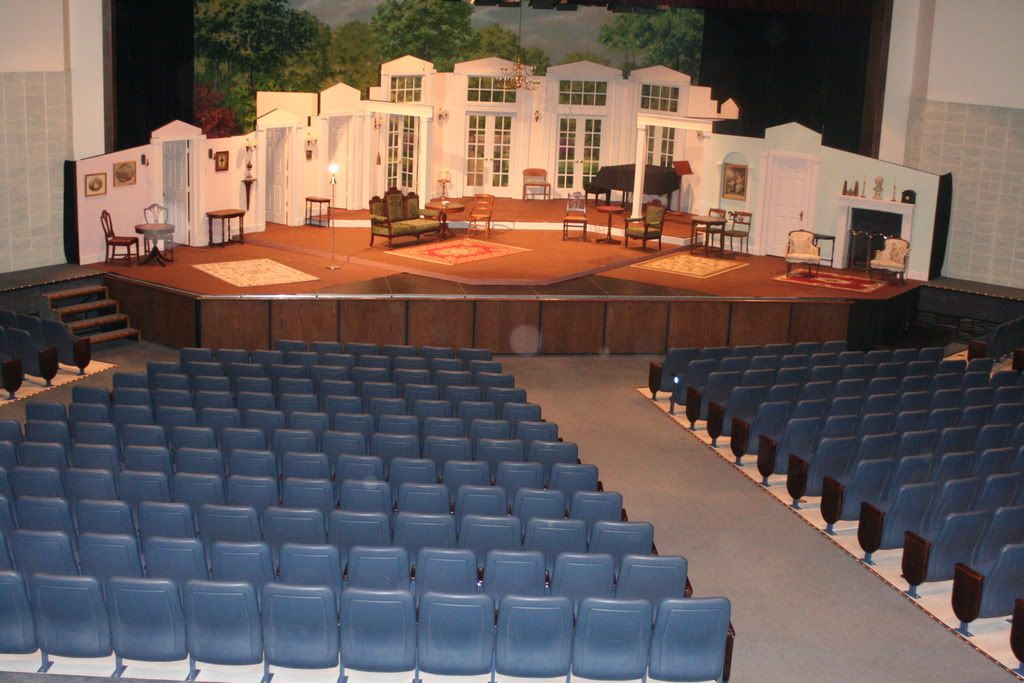 Here are, well actually you can probably Guess!!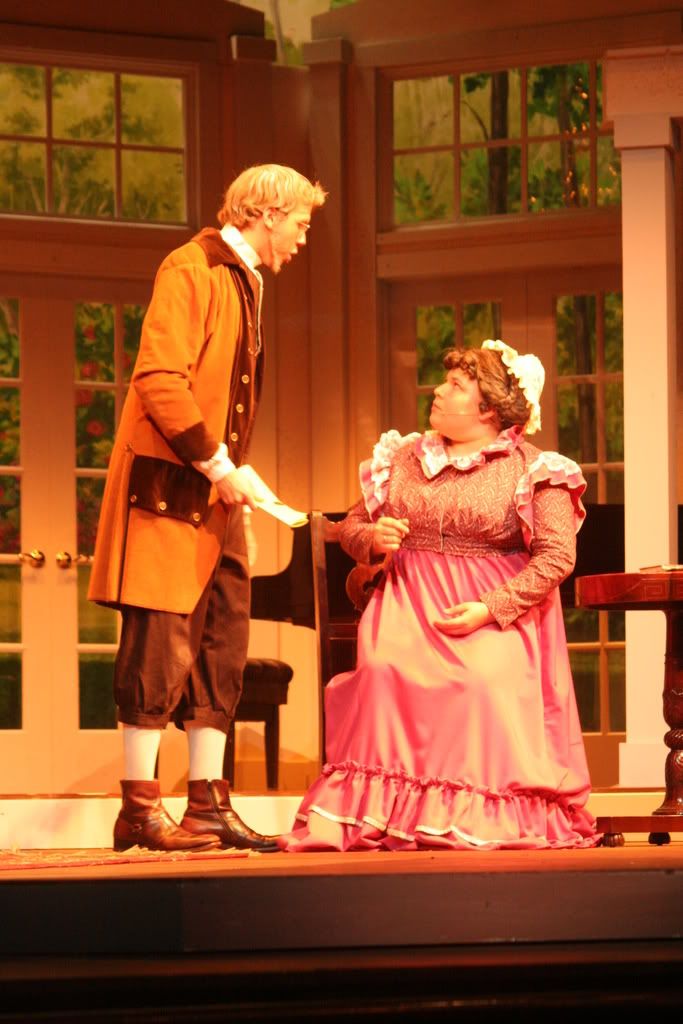 This guy was hilarious! That's Lizzy hiding behind him. During the proposal scene, he grabs some flowers out of a vase and tries to give them to her. After she lives he starts 'plucking' the flowers, "She Loves Me! She Loves Me!"
Here's Caroline Bingley. An AMAZING actress. She was Anne Sullivan in the Miracle Worker. We got to meet and talk with her the next day. She was friendly and very nice. The play isn't completely faithful to the book and the play writer add a scene where Caroline comes to see Jane in London and is VERY cruel, the scene was acted so well.
Ok, here's the only picture I have of Lizzy and Darcy. This is during the first proposal.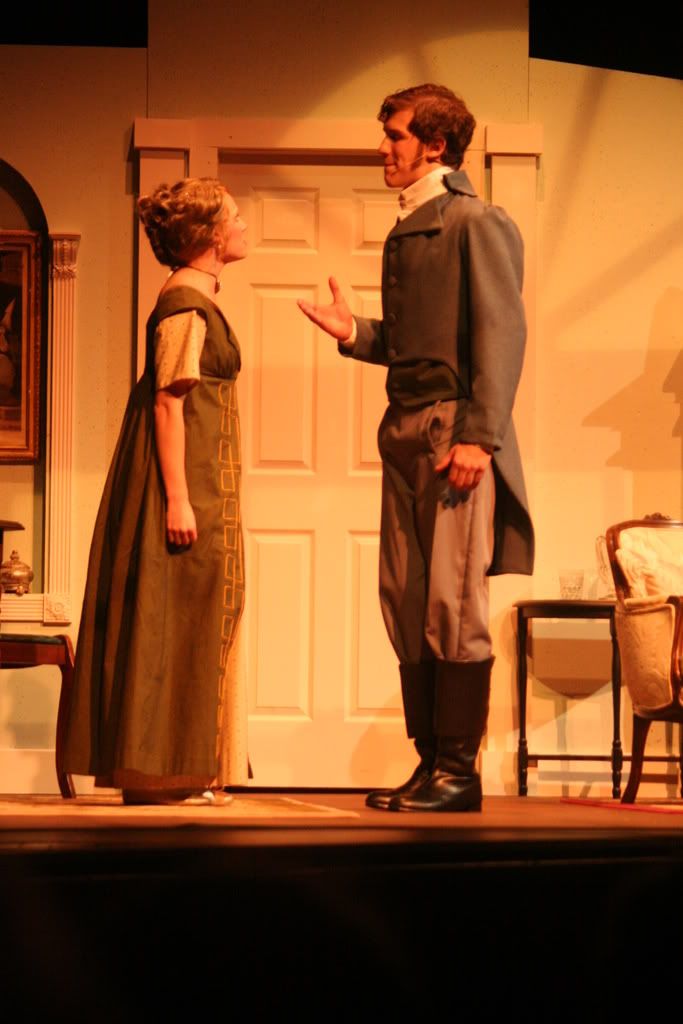 Here's Aunt Gardiner and Jane. Again the costumes were so fun and neat. This Jane did a very good job with character, she was sweet but not boring :)
So that's a taste of what it was like! I had a lot of fun!
They did a lot with colors, esp. for Darcy. In the first scenes he is in black but by the end he is in much brighter colors. (I didn't notice it, but Jake told us) At the end he and Lizzy match as do Jane and Bingley.