So I moved into a new room.....more than a year ago. And I've kinda always wanted to make it mine...not my stuff in my sister's room. So about a month ago I asked Susie to use her artistic brain and help me figure out a 'theme' for my room and she did :) So we painted, and stored all the wrong colored nick-nacks in my closet, and bought a new comforter...and I finally hung the last pictures last week in honor of my best friend coming :)So I thought I'd post pictures!

Without further ado....
~
My absolutely GORGEOUS hope chest made by my Grandpa.
It was one of the inspiring pieces for the theme in my room...it was my 'Victorian' influence.
~
My Books!! I love my books...I just got a copy of Our Mutual Friend by Charles Dickens. Guess what I've been reading??
So that was an influence Susie considered...
~
And there on the wall you see my 'Howdy' twisted out of barbed wire.
Susie classified it as my 'Ranch' influence.
~
This is my Jerusalem Wall.
My grandpa's the artist of the Jerusalem Skyline and the Wailing Wall.
~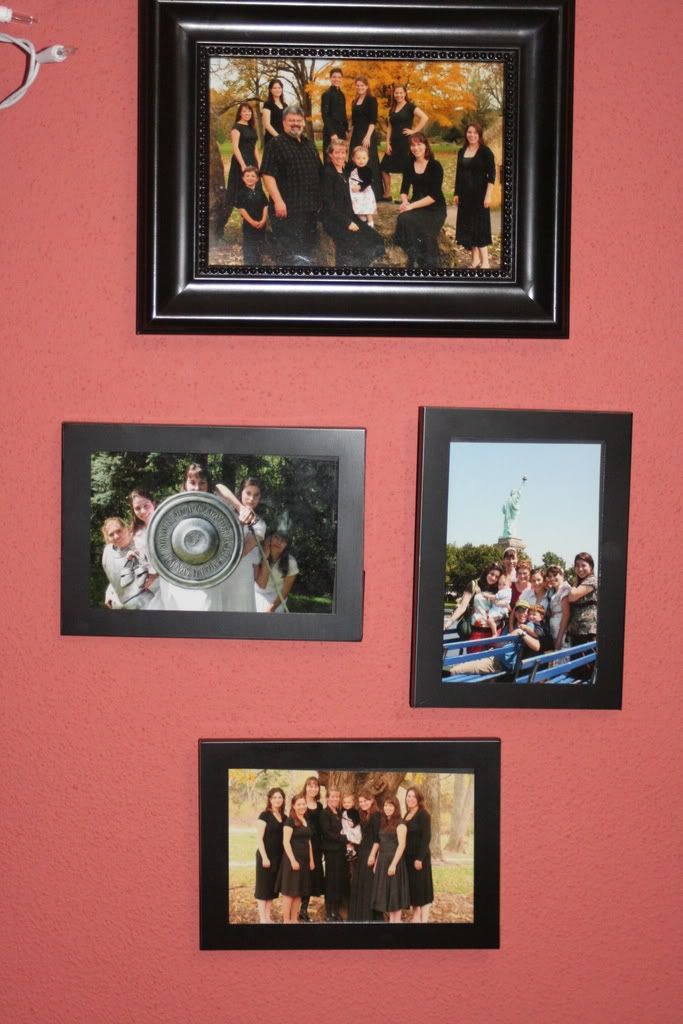 I call this "My Family Tree" and Dad calls my wall color "Burnt Rose".
That's a cot in front of my bookself. It's waiting for my friend to come use it again.
See my night stand Kristi? The fabric and ribbon works great I think....


so that's it. my project. my room....I feel accomplished. I actually finished something artistic :)